Wayne State University's Center for Latino/a and Latin American Studies celebrates 50th anniversary with virtual awards program
DETROIT – One of the trailblazing Latino/a Studies programs in the U.S. turns 50 this year. Founded in 1971 by local agencies Latin Americans for Social and Economic Development (LA SED) and New Detroit, the Center for Latino/a and Latin American Studies has been on the forefront of progressive postsecondary education for a half century.
On Friday, Oct. 1, 2021, starting at 6 p.m., students, alumni, benefactors, and corporate partners will come together to celebrate the Center's longstanding commitment to excellence, diversity, and equity in higher education at the virtual 50th Anniversary Celebración (celebration in Spanish). The DTE Energy Foundation is the event title sponsor. All event proceeds will fund scholarships for WSU students participating in the Center's academic programs.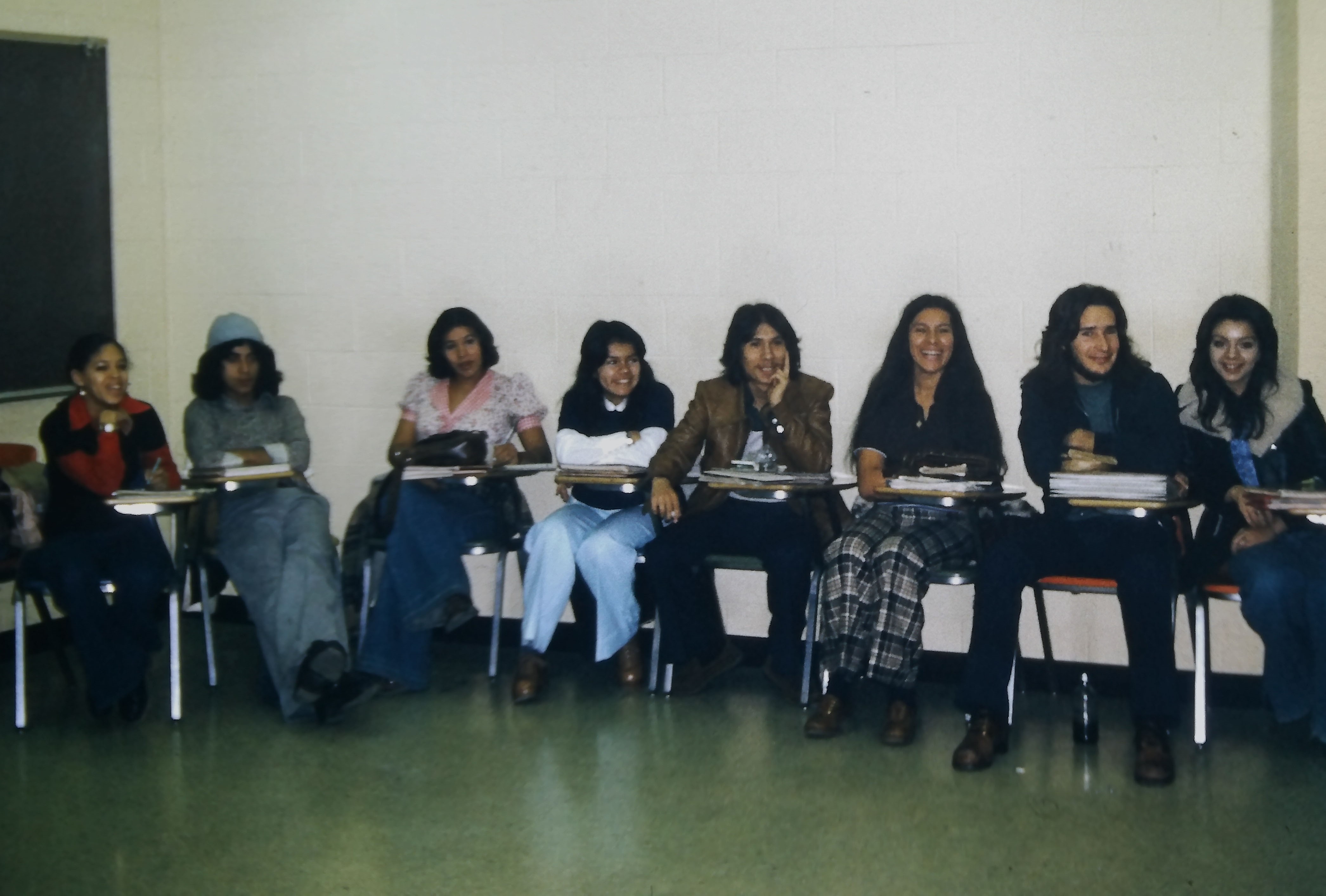 A legacy of the U.S Civil Rights Movement, the Center for Latino/a and Latin American Studies (CLLAS) was the brainchild of activists in the Detroit Latino community determined to develop young leaders interested in bettering their communities. Since its founding, countless graduates of the program have done just that by entering careers in politics, business, journalism, social work, the arts, law, medicine, labor, and education, among other fields that have significantly improved conditions for residents of Detroit and beyond. Remarkably, more than 70 percent of students participating in the Center's programs are the first in their families to go to college.
Dr. Pamela Anne Quiroz, executive director of the national research consortium, the Inter-University Program on Latino Research (IUPLR), will deliver this year's keynote address. JoAnn Chávez, senior vice president and chief legal officer for DTE Energy, will be conferred a Lifetime Achievement Award; Diana Alva, renowned painter and ceramicist will be honored with the Bernadino "Benny" Cruz Bellas Artes Award; Vanessa Reynolds, Wayne State University counselor, will be presented the CBS Estrella Award; and the late Honorable Judge Isidore B. Torres, a widely regarded Wayne County Circuit Court Judge, will be posthumously honored with the Israel "Lalo" Leyton Public and Community Service Award.
The event also takes place during the Wayne State University observance of the National Hispanic Heritage Month (Sept. 15 to Oct. 15), which recognizes the many contributions of Latinos and Latinas in all facets of American life. Confirmed major program sponsors include LA SED, Blue Cross Blue Shield of Michigan, DTE Energy, General Motors, MCA Detroit, Michigan First Credit Union, Comerica, SER Metro-Detroit, and MGM Grand Detroit. Several local civic, cultural and educational organizations, including the Haitian Network Group of Detroit and MANA de Metro Detroit, are also supporting the signal event, as are individuals such as Ray and Christy Lozano, and Dr. Salvador Rojas III.
If you wish to attend this year's virtual celebration, RSVP at https://rsvp.wayne.edu/cllas-50th-anniversary-celebracion
To join as a sponsor or make a donation toward the CLLAS scholarship fund, please contact Melissa Miranda-Morse at mmorse@wayne.edu or call 313-577-4378.
##
Wayne State University is a premier urban research institution offering approximately 350 academic programs through 13 schools and colleges to more than 26,000 students.